**UPDATED** Pumpkin Carving Contest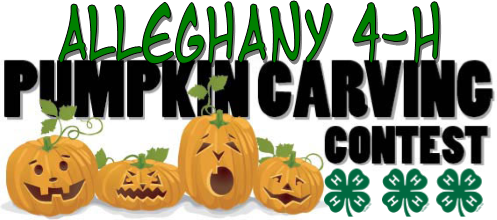 Our Contest is Rescheduled!
Due to the Mountain Heritage Festival being cancelled because of Hurricane Florence, we have decided to reschedule our contest.
The new deadline date for submitting your entry is now Friday, October 19th. The Best of Show judging will now be online. We will post pictures and a voting poll to decide the winner. The winner will be announced on October 26th.
There are 4 age divisions: Cloverbud = ages 5-8; Junior = ages 9-12; Senior = ages 13-18; Adult = ages 19+.
$5 per entry ~ You can print an entry form or they are available at the Extension office.
Pumpkins MUST be carved; they are not to be painted or otherwise decorated.
Pumpkins may be carved free-hand or stencils may be used.